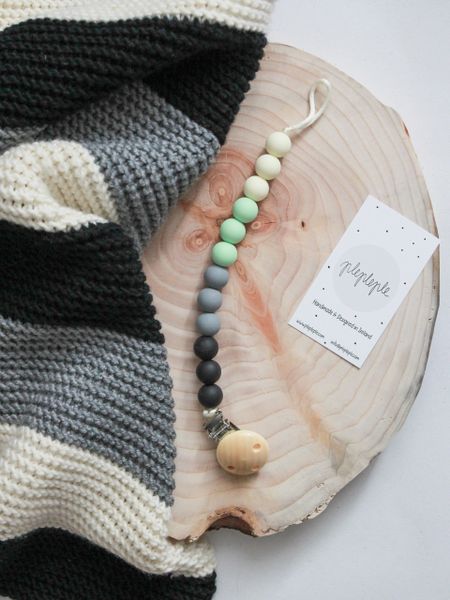 Peppermint clip V2
This clip is the perfect accessory for parents and children alike!

Made from chunky 15mm silicone beads.

Useful in keeping the baby's favourite dummy and toy in place. The product is not only pretty but one of its kind.
The clip should always be fixed to clothes or prams. Never attach to cords, ribbons, laces or loose parts of clothing. Always check the clip before use.

Reviews