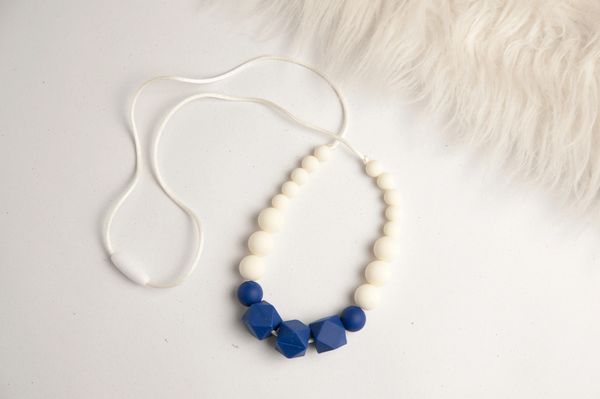 Blue Mountain necklace
Introducing a brand new line of mum's necklaces from Plepleple inspired by high end baby wearing wraps. The product is strung and knotted with non-toxic, chew safe, BPA-free silicone beads with a durable cord. It is then finally fasten with a breakaway clasp. The necklace measure 85 cm in length but can be customized.
While Plepleple's necklaces are crafted with extreme care, chocking hazards can occur if tampered incorrectly.
Reviews